We are excited to announce the arrival of a brand new Kyoto bike route! The bike tour follows the wonderful contours of the western part of the city, to the Arashiyama Bamboo Grove and beyond. Guests makes use of our fabulous new fleet of Panasonic E-Bikes, which provides effortless pedalling along a 20km Kyoto bike tour of incredible beauty. We set out to show our guests glimpses of Kyoto's urban daily life, before making our way through the quaint countryside of picturesque rice paddies and agricultural settings.
Our Kyoto bike tours have always been about including cultural highlights of Japan that would have been difficult for guests to experience on their own. Keeping with that tradition, this tour features a stop at a local temple famous for Japanese calligraphy. Here, you are welcome to try out your skills in a quick guided session. Back on the bikes again, we drop into one of the best-kept secrets in Arashiyama – a temple famous for its humorous Buddhist statues. Over the years, the temple enlisted the work of a renowned sculptor to carve stone figures for its temple followers. Playful characters were created in the image of the followers' own friends and family. The temple is very much off the beaten path, and is a must-see due to its saturated green coloured moss and serene atmosphere.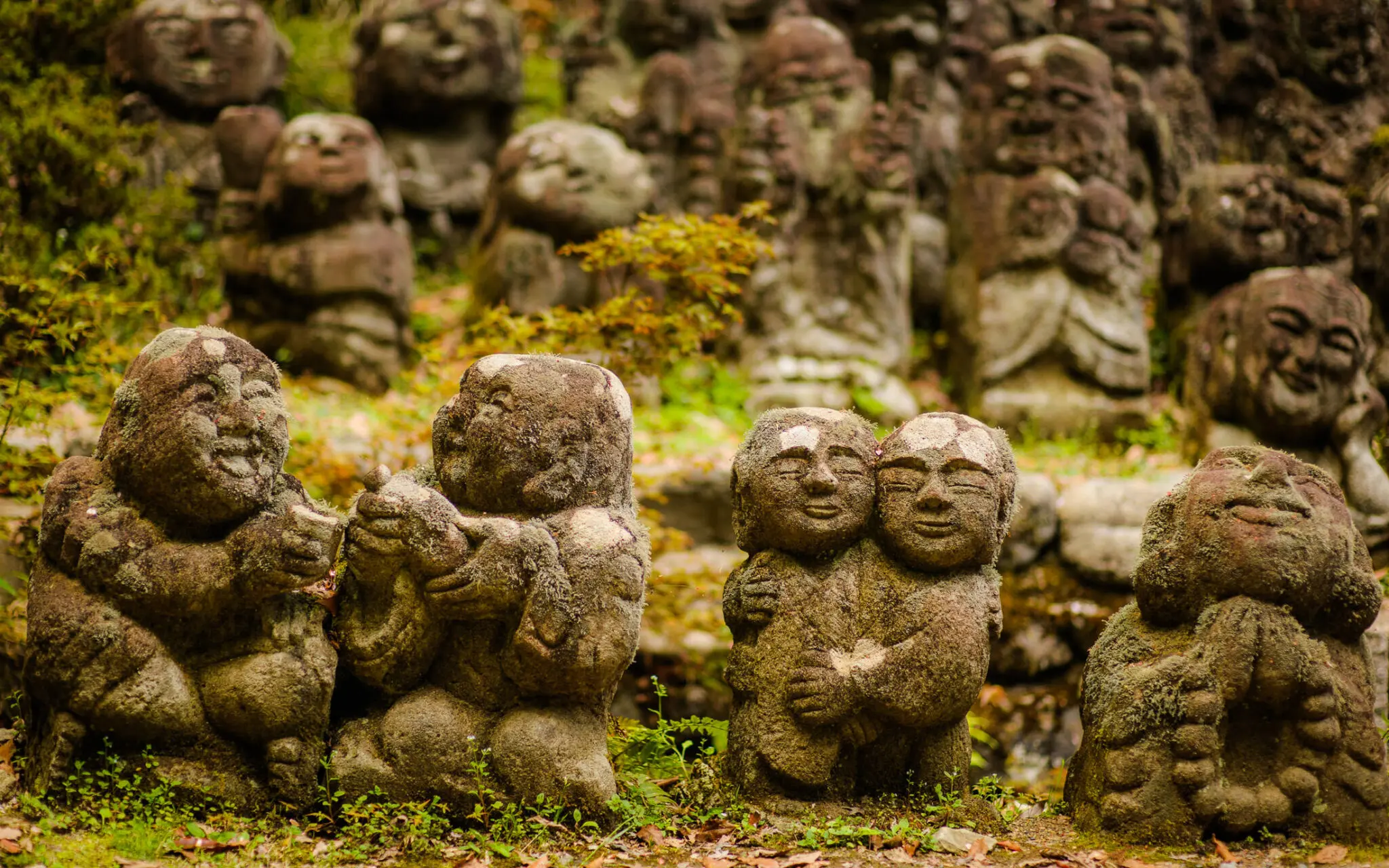 Our final stop is the legendary Arashiyama Bamboo Grove, perhaps the most visited outdoor attraction in all of Kyoto. This must-see environment has been featured on countless posters and local guidebooks, but a trip to Japan wouldn't be complete without a walk through this iconic Kyoto neighborhood.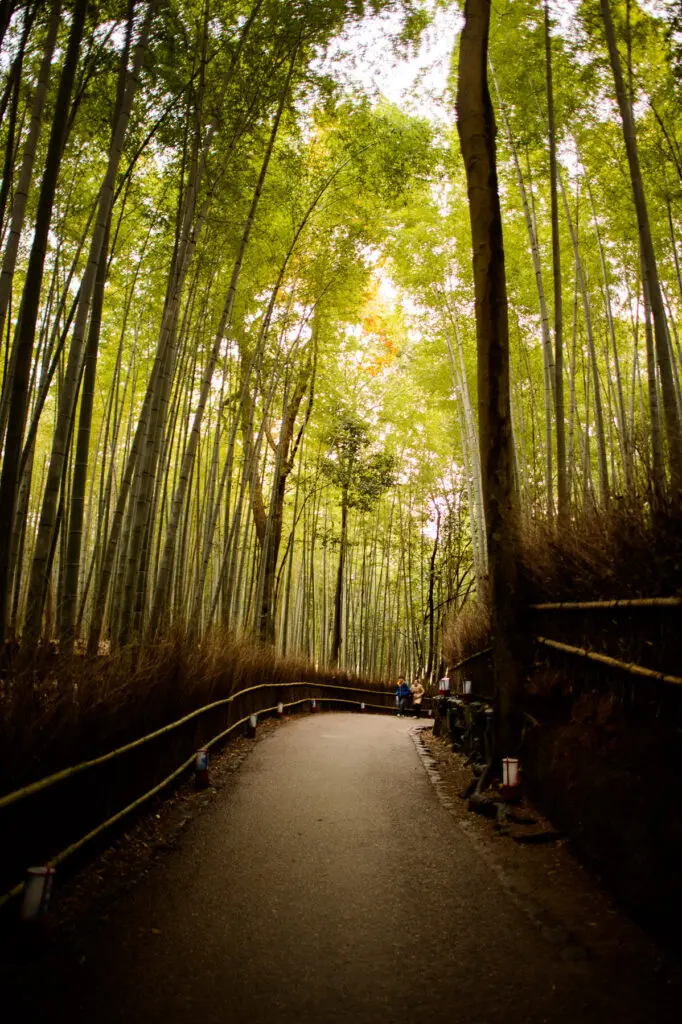 This Kyoto bike tour requires a moderate amount of fitness and is designed for those that are comfortable cycling a longer distance of 20km over the course of 4 hours plus. See you on the road!