In Japan, Marine day (海の日)is a national holiday that falls on the third Monday of July every year. I suppose most people would use this holiday to swim in the ocean or partake in some other nautical activity but I had different plans. A heavy typhoon had kept me at home and off my bike for far too long so I found it necessary to meet Josh for one of our favorite 130km cycling loops in the southern part of Kyoto Prefecture. I also wanted to put my new Chapeau! ETAPE JERSEY TOUR EDITION through a vigorous test of today's high temperature conditions.
In Kyoto, it can be difficult to decide where to go when planning a day out on the bike. This area of Japan is cycling paradise, surrounded by mountains on all sides, all easily accessible in 30 minutes from downtown. However, one advantage of being a local tour guide at NORU means that I know what areas had probably been punished with landslides after strong winds and unrelenting rain from last week's tropical cyclone. This meant heading south to Wazuka, Kyoto's historic and mountainous tea field area, and I consider this loop to be among my personal favorites.
The trip begins from Sanjo bridge along the Kamo River with a flat and casual spin down the bike path towards Kizu, in Nara. At NORU, we often ride this simple bike path in the winter, when the mountains are too frozen and dangerous to climb. 45 km or so of flat, social riding that can always later be followed by beautiful mountain passes sprinkled with tea fields in all directions. Even in the coldest month of February, these southern mountains offer more safety than their northern cousins due to their relatively low climbs of only 400 meters.
After the bike path ends we briefly escape the rising temperatures and make our way to the nearest convenient store to rehydrate. At this point I had already formed my opinion about my new Chapeau! ETAPE JERSEY TOUR EDITION. The Jersey is superbly designed, and I love how the colors hint at the different jerseys awarded in Le Tour de France.  Slim-fitting with both the perfect balance between comfort and storage. It features a ¾ length zip and 3 main pockets that don't sag when you pack them with supplies for a hot day. The water-resistant security zip sealed pocket makes it versatile for my valuables if it were to rain, and the silicone hem gripper supports the rear pockets perfectly on my back. So, armed now with my arsenal of donuts and waffles, I was ready to tackle today's high temperatures of 35 degrees Celsius.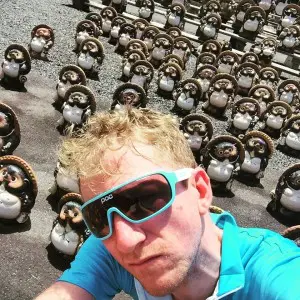 Soon we find ourselves pedaling peacefully through small forest roads, fenced between soft streams and green walls of moss. A serene temple offers a quick resting point to enjoy the tranquility and natural air-conditioning of the forest canopy. No need to push ourselves today, we climb steadily out into the tea fields that once provided the Imperial Palace with its finest leaves for infusion.
After a few pictures it is time to make our way back home. What goes up must come down and at the 85km mark we know that the next 20km will be more or less downhill. We follow a long flowing descent through the Shigaraki area, enjoying our effortless speeds of over 50 km/h. Summer riding in Japan is sometimes like riding in a hairdryer, but these long twisty roads somehow make it all worthwhile.
Back in civilization now, our final convenient store stop is for a refreshing beer along the Kamo River. My bike computer boasts 130km of riding that took place over the course of about 5 hours in soaring temperatures. That's enough for one day. Cheers!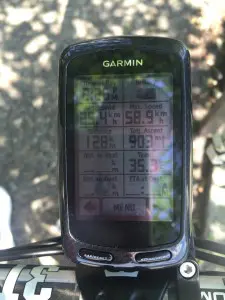 Tours of this route can be arrange through NORU.  Please contact us for details!