We recently added a new route to our popular cycling tours in Kyoto. We are really excited about this one and have so far been rewarded with incredible customer feedback.
The Kyoto City Adventures tour features a route that stops at popular attractions along the southern part of the city. A lot of careful route planning went into ensuring our guests avoid the busy streets and are simply able to take in the quiet backstreets, canals, and city lanes.
The tour begins at Kyoto station and makes its way along a quiet canal to the famous Miyagawa-cho Teahouse district. Here we ride along peacefully, discussing their unique architecture and design while taking note of some businesses and their Geisha connections.
No trip to Gion is complete without a brief stop at the Yasui Kompira-gu Shrine, a said to have the power to aid in ending bad relationships and ushering in healthier new ones, or just to simply rid oneself of bad habits. This is achieved by crawling back and forth through a hole in a large boulder, but sometimes our guests are content to just watch others fulfill the task!
Now it's on to the heart of Gion's Hanami koji, cycling past the legendary Ichiriki Chaya teahouse and other famous landmark restaurants. Crossing Shijo Street we make our way to perhaps the most picturesque area of Gion, the famed Shimbashi corner. Here our guests take a moment to capture fantastic pictures of Kyoto, enjoying a part of the city that has really remained unchanged for some many years.
Our NORU Kyoto cycling tours always like to shortcut through Zen temple complexes whenever possible, therefore we carefully navigate through the tranquil Kennin-ji Temple complex on our way to our next destination.
Tofukuji Temple is definitely a must-see in the southern part of the city, so we decided to feature this attraction on this new route. As with all our Kyoto city cycling tours, our tours were curated by a Havard architect, so we love to showcase unique Japanese environments and contemplative garden designs. Luckily, Tofukuji features a number of Zen gardens that are perfect for strolling through, or to take a simple meditative rest off the bike.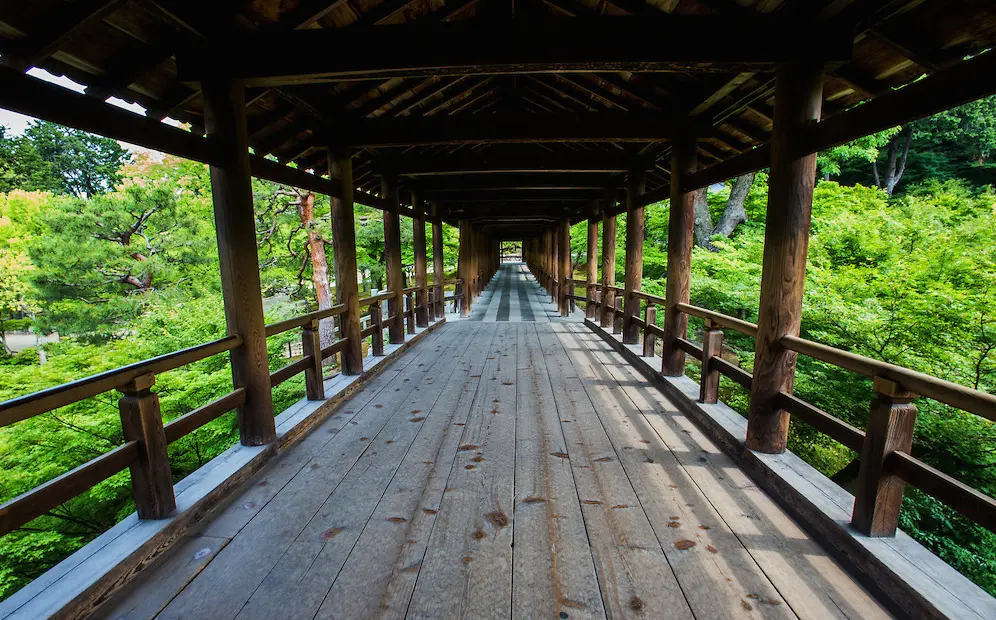 The tour ends with Fushimi Inari Shrine, the number one outdoor attraction on TripAdvisor. This place is always busy but our guests enjoy a quick walk through the mysterious atmosphere of the never-ending orange Tori gates, posing for pictures along the way.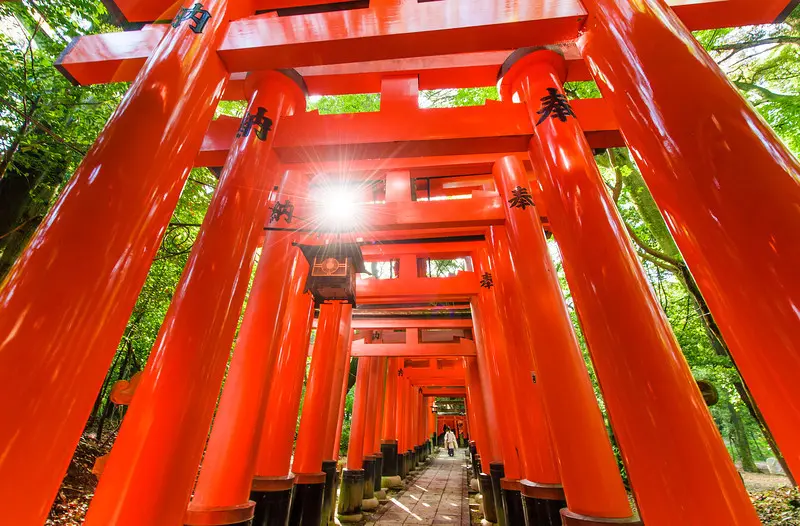 More on this new route's two main attractions next time!